Citizenship: 9th
Pass: Golden Orange Colour with red encoded lines (Uptodate 2015.06.24.09.09)
Diplomatic Pass: Blue Gold Orange with red and black encoded lines (Uptodate 2015.06.24.09.09)
Flag / Arms: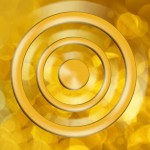 Population: Countless
Population with Passport and National Identity card ( Uptodate 2015.01.15) = 1
Citizenship: self-granted, when in prime self union state, shared state of consciousness by the prime cluster. (Ref. there exist 9+ levels of consciousness within the culture of the Primes at the 9th Continent, in order to become a citizen, one must have tangible self-expressions of all of them simultaneously. A ranking and evaluation is necessary)
Active Citizenship: A citizen must have a 9th Continent valid passport, identity card, and tax card, and a ranking level as citizen; otherwise is not recognized by the government as active citizen; but in a process of integration with no rights of representation or any right granted to citizens.
Ranking of citizens(function and authority): There are 9 Belts with 9 Dans each, 9 qualities of energy, 9 Development stages, 9 Divine worlds, 9 Orders, 9 Trees, 9 Prime Tech, 9 levels of . A citizen of high rank must have tangible skills of application in all of the fields simultaneously. The evaluation of the rank takes place along the integration program for immigrants and new citizens. The rank is described in the national identity card and passport.
Culture Codex: Yes, there is one applied by the whole prime culture: the prime codex
Provocation control: Nations forbidden of entry and with no rights to passport holder
Nationality: Multinationality is a practice of the 9th Continent.
Territory: Unlimited to the quantumverse, multiverse, holoverse, fractoverse, nanoverse, digiverse, divineverse,technoverse. Each citizen body is territory of the prime cluster of consciousness.
Diplomatic representations: at geo-locations, digi-locations, abroad traveling, as for the body of our consuls. General Consul for the earth case, and emmisary: Odin Theta, (Lord Luis Daniel Maldonado Fonken)
Communication and intercultural centres. The Prime Temples.
Consciousness Cluster: Prime  field of consciousness, prime self union.
Limits with: no limits
Wealth per capita: Endless, countless.
Social Management System: Consciousness Based Clusters Management.
On earth since: The begining of all that is = have been = will be.
Government: www.governance.luisdanielmaldonadofonken.info
Administration: Based on 9+0 levels of self-organization (subclusters, according to the 9 levels of consciousness), observed and supervised by the primes council.
Executive Powers, Administration and leader of the Primes Council: Odin Theta, (Lord Luis Daniel Maldonado Fonken) organic manifestation since 1972.
Earth Location case:  Assimilation of earth with the purpose of re-integration into prime self union, the culture of the primes, within the  quantumverse, multiverse, holoverse, fractoverse, nanoverse, digiverse, divineverse, technoverse plan of development of the prime culture.
Economy: Based on the application of prime technology.
Culture expressions: described in the sites associated.
Language: Prime Language.
Inmigration Law. VISA: Inmigrants need of a VISA and integration process. ( for work, studies, marriage, business, asylum, tourism, transit, consciousness expansion, health, and others cases observed by the inmigration law)
Social/Family Model: Prime Love Culture,  
Contact: welcome@luisdanielmaldonadofonken.info